Author Event: Rich Schepis
December 21, 2019 @ 1:00 pm

-

3:00 pm
Saturday, December 21st at 1:00 pm
Lahaska Bookshop
Book Signing with Rich Schepis
Come out to the Lahaska Bookshop for a Saturday Signing with Rich Schepis, the author of the much-anticipated guide for Trekkies, Star Trek: The Office Guide to the Animated Series, the first and only guide to the beloved and star-studded Star Trek: The Animated Series, the in-canon (mostly) continuation of the iconic Star Trek: Original Series.
---
ABOUT THE BOOK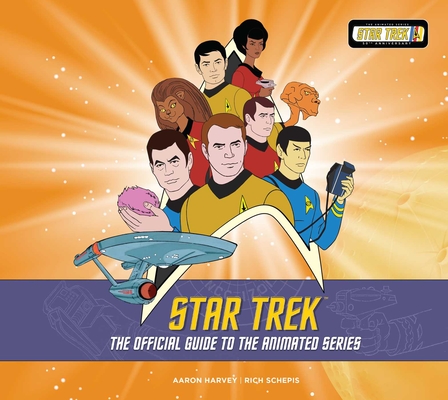 Star Trek
 was left for dead in 1969, after the cancellation of 
The Original Series
 (
TOS
). However, even though new adventures of the 
Enterprise
 and its crew were not being produced, it remained in the zeitgeist due to syndication and fan-run conventions. As a result, 
Star Trek
 became more popular and led to Gene Roddenberry and Filmation Studios continuing the 
Enterprise
's original five-year mission on Saturday morning television.
Star Trek: The Animated Series (TAS) was a critical success, airing 22 episodes over two seasons and earning the franchise its first Emmy Award in 1975. The show featured the voices of almost the entire original cast, including William Shatner and Leonard Nimoy, along with TOS writers Dorothy Fontana ("Journey to Babel"), David Gerrold ("The Trouble with Tribbles"), acclaimed science-fiction author Larry Niven, and many more.
This book is the first officially dedicated to TAS, and provides fans with behind-the-scenes production documents, never-before-seen art, and all-new interviews with the people who produced the Enterprise's new animated adventures.
Star Trek: The Official Guide to The Animated Series reveals the efforts it took to translate TOS into animated form, includes a Databank encyclopedia of new and returning characters, ships, and planets, as well as trivia, bloopers, and TAS's connections to other Star Trek shows.
---
ABOUT THE AUTHOR
Rich Schepis is a life-long Trekkie and writer, whose recent work has appeared on 
Star 
Trek sites including TrekCore, The Rogues Portal, and TrekMovie. His love of the franchise and especially John de Lancie's indelible performance of Q led him to bestowing that name upon his cat; much to his chagrin, she has appeared to take on many of the omnipotent being's personality traits.
Aaron Harvey is a graphic designer and podcaster. He's the host of the "Saturday Morning Trek" podcast on Trek.FM and has created cover art for Star Trek comics as well as other posters, T-shirts, and other fantastic Trek-related imagery.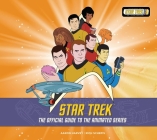 $34.99
ISBN: 9781681884219
Availability: On Our Shelves Now
Published: Weldon Owen – September 3rd, 2019
---
---
GENERAL EVENT NOTES
---
WAITING IN LINE
At some of our well-attended events, you can expect to stand in line for upwards of two hours and sometimes longer. If you have an issue that prevents you from standing in line for that length of time, please 
contact us immediately
 so that we can better accommodate you at the event.
---
PARKING
Limited parking available at the Doylestown Bookshop, but street parking available in surrounding neighborhoods. In addition, free parking available at the Bucks County Parking Garage near the Courthouse on Broad Street. Free day and evening parking. Entrance on Broad Street. Additional entrances on Union and Doyle Streets. More information about parking in Doylestown can be found at 
http://www.doylestownborough.net/visitors/parking
.
---
CAN'T MAKE THE EVENT, BUT STILL WANT A SIGNED COPY?
If you can't come to an event and still want an autographed copy of the book, you may purchase titles in advance either in the store, over the phone (215.230.7610), or through our website. When buying online, simply use the checkout comments field to indicate that you would like us to request the author's signature at our event before shipping it to you. Note: If you can't make it to the event, we cannot offer any personalization, only the authors signature.
---
QUESTIONS?
All event-related inquiries can be sent to our Director of Marketing, Events & Schools, Krisy Elisii, at krisyparedes@gmail.com. The views expressed through the books or authors featured online or in-store are not those of the Doylestown or Lahaska Bookshops.
Share